OUR LEGACY
Chisty Law Chambers is a professional services organisation that focuses on immigration laws and legal advice in corporate laws, civil laws, and criminal laws, across several countries, including but not limited to UK, Canada, USA and Europe. In relation to immigration law, we provide services in many different areas such as Citizenship. We have fully qualified lawyers who are experts in the immigration field. We also provide legal advice in immigration laws for Investors and Entrepreneurs interested to migrate or set up businesses overseas as per the immigration laws of the desired country.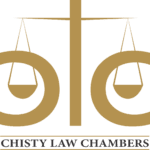 Specialised In Immigration Laws
We provide legal advice in immigration laws to prospective Skilled Workers, Investors & an Entrepreneur programme based on your and your family's needs for many countries such as the UK, Canada, EU, USA, Australia and New Zealand. Legal advice in immigration laws of the UK is our partners flagship product, as we refer prospective clients to our UK partners to provide separate services for UK/ IOM Entrepreneur, UK Innovator, UK Investor, UK Representative, Overseas Business (Sole Representative), UK Visit and UK Study. We also have expertise to provide legal advice in immigration laws in all the program options offered by the Immigration and Citizenship in Canada. Our expert immigration lawyer's division provides legal consultancy for Express Entry, Provincial Nominee programme, Canadian Student, Canadian Visit, Spousal, Parental and other family-based sponsorship, legal assistance in Canadian records and travel documents matters. Avail the services of the best and the most experienced, efficient, competent, and reliable legal consultancy firm in Pakistan – with our company's presence in Pakistan – Islamabad, Lahore, Karachi, and Faisalabad. We are the top and most experienced law firm with focus on corporate laws, civil laws, and immigration laws in Pakistan.
To completely understand what we do, and how we do it, kindly download our company`s profile.
For Free Advice and Assessment, Book an Appointment with us